How to Grow a Hydrangea Tree
Flowering hydrangeas are a telltale sign of summer. Nothing beats the beautiful sight of blooming hydrangeas in a variety of colors. The white, blue, pink or purple flowers paired with bright green foliage look gorgeous in every summer garden.
While we're typically used to seeing low growing hydrangea bushes, how great would it be to see hydrangeas on trees? Well, the good news is, you can! Here is how you can grow a hydrangea tree.
Choosing the One
Hydrangea paniculata, also known as Grandiflora, produces white conical flowers instead of big spherical blossoms. With some pruning and proper care, it can grow up to 25 feet tall! Grandiflora, known among gardeners as Pee Gee Hydrangea, is your best bet for growing a hydrangea tree.
Planting
Before you plant, set yourself up for success. Check your hardiness zone, as hydrangea trees thrive in USDA plant hardiness zones 5 through 8a. Hydrangeas prefer full sun for most of the day and a bit of afternoon shade, so be sure to choose a generally bright spot.
Hydrangeas typically thrive in rich, porous, moist soil. Enrich the soil with Espoma's All-Purpose Garden Soil  and add Espoma's Bio-tone Starter Plus to ensure healthy growth. Water thoroughly and if planting multiple trees, be sure to space each hydrangea at least 3 to 10 feet apart.
Pruning
One of the most important parts of growing a hydrangea tree is pruning. The main difference between a hydrangea shrub and a tree is training, pruning and proper care. The ideal time to prune is early spring. Remove old twigs that didn't produce healthy growths and remove suckers from the trunk of the tree. Keep your tree neat by cutting branches short enough that they each have only two or three nodes (small bumps on the branch that signify growth).
Upkeep
Your hydrangea tree will need a lot of sun, but provide some shade on especially hot summer afternoons. More sun means more water, so keep the soil moist to avoid wilting leaves and blooms. Prune your hydrangea tree in the spring before peak growing season.
If you love your hydrangeas and want to see more than a typical shrub, growing a hydrangea tree sounds like the next step for you!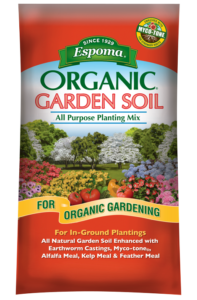 https://www.espoma.com/wp-content/uploads/2017/05/White-hydrangea.jpg
3200
4812
espoma
https://www.espoma.com/wp-content/uploads/2023/05/espoma-logo340w-1.png
espoma
2017-05-11 17:18:40
2022-04-13 11:47:42
How to Grow a Hydrangea Tree