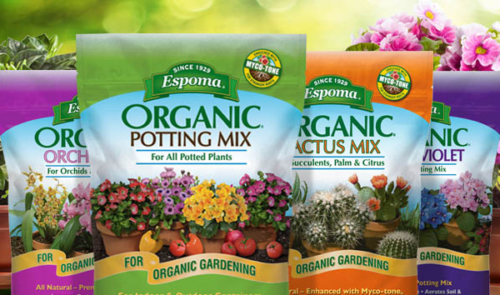 Espoma Organic Potting Soils
Treat your plants with the ultimate soil line from Espoma. Each mix contains a rich blend of the finest natural ingredients and are enhanced with worm castings, alfalfa meal, kelp meal and mycorrhizae to ensure your plants grow deep roots, green foliage and beautiful blooms.
Large bag soils (1 cubic ft or more) are only available to retail stores in the eastern half of the United States. You may be able to purchase them by using the online option when clicking Where to Buy.