When Life Gives You Lemons – Grow Them Indoors!
Everyone loves houseplants – they provide greenery and pops of color to your home. Sometimes it's fun to switch things up a little bit. Growing citrus indoors is actually easier than you think!
Unless you live in a warm climate year round, growing citrus outside can be tough. Bringing it indoors will keep it at the temperature it needs and gives it a chance to thrive.
Just imagine seasoning your salmon on a chilly night, adding fresh lemon to your water, or making a natural cleaner and being able to grab citrus right out of your living room to do it! And Meyer lemon trees smell so good too!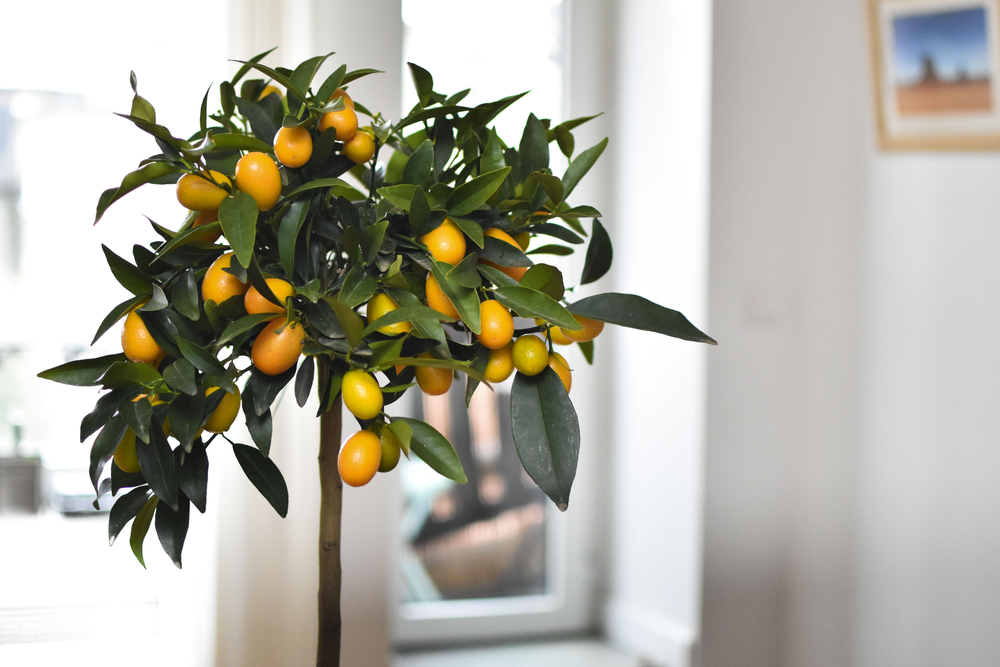 How to Grow a Citrus Tree Indoors:
1. Choose your container
If allowed, citrus trees will grow incredibly tall. Keep citrus trees from hitting the ceiling by choosing a container that is deeper than it is wide. This will help roots to grow down and not out, keeping the tree balanced as it grows.
If the tree will stay in one well-lit area year-round, any container will do. If you are moving it from room to room to follow the sunlight per season, a thinner plastic container is lighter and easier to transport. Make sure your container has adequate drainage holes.
2.The right soil
Citrus trees don't like wet feet. A light well-drained soil mix, such as Espoma's Cactus Potting Soil, works best to grow your tree in. It provides the tree with enough water to keep it happy and allows the excess to drain quickly.
Fill your container with just enough soil so your root ball is just under the lip of the container. This helps your tree to get the right nutrients and drain correctly.
Before placing the root ball in the container, be sure to sprinkle Espoma's Citrus-Tone on your soil as directed.
Center your tree's root ball and fil the sides in with soil. Tuck the soil in the sides, so the tree doesn't lean. Feed your tree regularly to ensure successful and juicy citrus.
4. Choose your location
Citrus trees require 8-12 hours of sunlight a day. Be sure to choose a south-facing window with good airflow. In the winter months, you may need to supplement with a grow light if there isn't enough daylight.
5. Give it a drink
While citrus trees don't like their feet wet, they also don't like to dry out. If the first inch of the soil dries out, be sure to water your tree. If you water about once a week, you should be using around ¼ of a gallon. If the tree is standing in drainage overflow, be sure to allow it to dry before watering again.
Do you have outdoor trees that need to be fertilized? Watch this video to learn how!
https://www.espoma.com/wp-content/uploads/2018/01/meyer-lemon-tree-citrus-.jpg
667
1000
espoma
https://www.espoma.com/wp-content/uploads/2023/05/espoma-logo340w-1.png
espoma
2018-01-03 16:18:41
2019-05-07 10:00:27
When Life Gives You Lemons – Grow Them Indoors!