Holly-tone is the original plant food for all acid-loving plants! It's a rich blend of the finest natural & organic ingredients and enhanced with humates & beneficial microbes. No sludges or fillers are ever used. And because it's made in our state-of-the-art solar powered manufacturing facility, consistency and quality are guaranteed.
#1 Choice for Azaleas, Rhodos, Camellias & Acid-Loving Plants
For Deep Green Color & Bigger Blooms
100% Natural & Organic
Long Lasting Slow-Release Feeding
Contains Elemental Sulfur to Help Acidify Soil
Safe for People, Pets & Planet
For use on:
Use on all acid loving plants, trees and shrubs including:
Amaryllis
Andromeda
Aster
Azalea
Bayberry
Bleeding Heart
Blueberry
Camellia
Dogwood
Evergreens
Ferns
Fir
Gardenia
Heath
Heather
Hemlock
Holly
Huckleberry
Hydrangea
Inkberry
Juniper
Leucothoe
Lily-of-the-Valley
Lupine
Magnolia
Marigold
Mountain Ash
Mountain Laurel
Oak
Pachysandra
Phlox
Pieris
Pine
Raspberry
Rhododendron
Spruce
Strawberries
Wood-sorrel
Arborvitae & Boxwood are evergreens that do not require acid soils.  We recommend Plant-tone for these.
When to use:
Feed in the Spring and late Fall at half the Spring rate.
Blooming evergreens like azaleas and rhododendron are best fed in the spring at the first hint of bloom color.
Berry crops should be fed twice; early spring and late spring (45-60 days apart).
Never apply fertilizer to frozen soils.
How much to use:
Trees:
1 lb. per inch of trunk diameter. Triple the quantity for diameters 3 inches or larger.
Shrubs:
1 cup per foot of drip line diameter. Double the quantity if drip line diameter  is three feet or larger.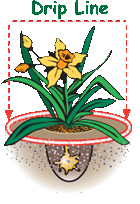 Beds:
Preparation of new bed: Mix 10 lbs. per 100 square feet and incorporate into the top four or five inches of soil. Feed established beds 5 lbs. per 100 square feet.
Potted Plants (Containers):
New Plants: When preparing new soil for plants, mix 2 cups of Holly-tone per cubic foot of soil (1.5 tbsp. per quart.)
Established Plants: Sprinkle 1 tsp. of Holly-tone for each 3″ of pot diameter into the soil along the outer edge of the pot.  Water thoroughly.
How to apply: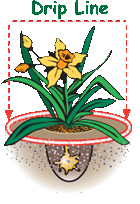 For Shrubs:
Sprinkle the recommended amount around the drip line and water thoroughly.  If the area is mulched either temporarily remove the mulch and feed or double the rate on top of the mulch.
For Trees:
Dig 3″ wide holes around the drip line that are 12-18″ deep & 2-3′ apart Divide the Holly-tone evenly and pour into the holes.  Backfill the holes with soil and water thoroughly.
To see a video on how to do this click here.
Available in 4, 8, 18, 27, 36 and 50 lb. bags,
1 pound equals approx. 3 cups.