Garden Manure
4-2-2
Espoma Garden Manure is an all natural, organic plant food. It is dehydrated to provide a higher analysis and granulated to allow convenient and easy application. Espoma Garden Manure not only feed your plants slowly and safely, it also helps improve the soil by conditioning it with organic matter. Garden Manure is also approved for organic gardening.
All natural plant food
All natural poultry manure.
Dehydrated and granulated for easy application.
Approved for organic gardening.
Available In 3.75 and 15 lb. bags.
1 lb. equals 3 cups
Learn and grow
How to use
Garden Beds: Mix into the top 4 inches of soil at a rate of 5 lbs. per 100 square feet (or one cup per 7  sq. ft.).
Flowers and Vegetables: Apply 2 ½ tablespoons per plant.
Trees and shrubs: Apply one cup per foot of branch diameter around the drip line. Double the rate if diameter is larger than 3 feet.
Potted plants: New plants: mix 2 cups per cubic foot of soil (1.5 tablespoons per qt.) Established plants: sprinkle 1 teaspoon per 3 inches of pot diameter into the soil around the outer edge of the pot. Water thoroughly.
Where to use
Garden beds, flowers, vegetables, shrubs and potted plants.
Benefits
Grows bigger blooms naturally and organically
FREQUENTLY BOUGHT TOGETHER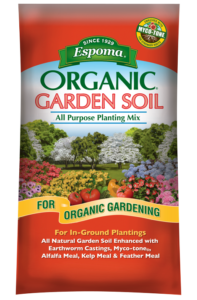 Which Plant food for your plant?